Testimonials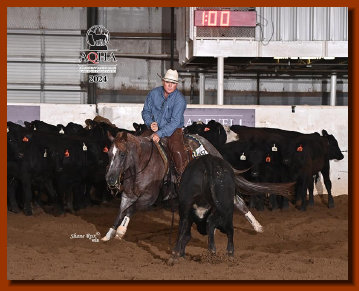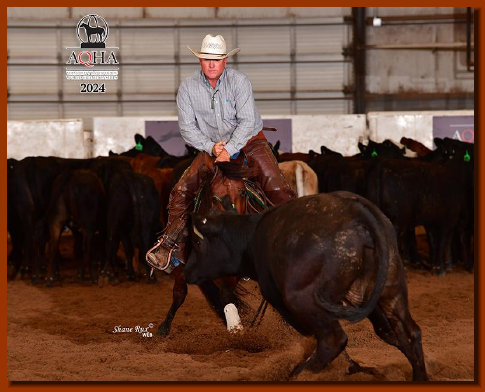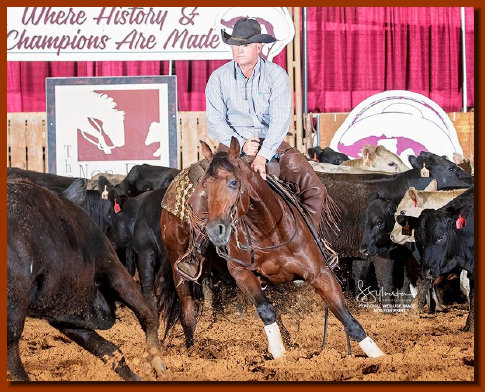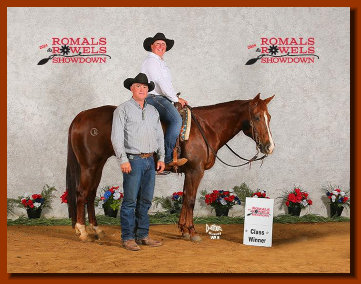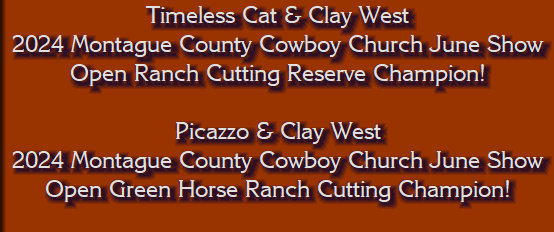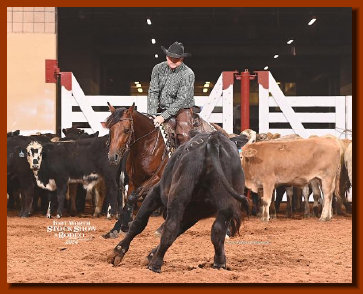 "I bought a GREAT mare, (Starlight), over a year ago from Leah. They have taught me, helped me, coached me, and encouraged me every step of the way into truly making a wonderful partnership with her! I will be a client and friend for life!"
"What an awesome week. I can't thank them enough, my horse and I learned so much It was so worth the drive."
"Just wanted to thank ya'll for the great job you did training Bubba...Let ya'll know that after a great deal of working with him, he qualified for the South Carolina Sheriff Dept Police Horse. It is a very, very, very demanding regiment in order to be certified...90% of the horses never pass, even after years of training...He's got fat as a hog...Everybody loves him...He is a pleasure in every way...You would be proud of him!!!"
"I wanted to give you an update on (Maggie). Kensie took her to their first show in Denver – they did well for their first outing. She placed 5th in working cow, 4th in Pleasure and 4th in Trail."
"I thought I would touch base with you about "Maggie". Kensie took her to a sorting clinic in Ft. Collins – they did great – even managed to win $128 for her first time. She wants to continue to do more of these. They also
...
won first in a practice show among all of the University of Wyoming Ranch Horse Team"
"Hey - have been meaning to message you for awhile - I LOVE LOVE LOVE Ringo. He's a really great horse. Thanks for doing such a great job with him!!"
2013 Oklahoma Reserve High Point RSNC Ranch Sorting Beginner!
Second show together!
Congratulations on your success!
"AWESOME, honest people."
"
Great people and terrific trainers."
"I stress groundwork because it is so important in so many ways, when done correctly. Cody took a couple hours with me and I showed him a few basics to use with this mare who among other things had trust issues. I am NOT a trainer by any means but I am just super proud of these two and that I could help. It also helped having such a great person to teach! And thank you to Leah Hochhalter who taught me in the first place! YAY just had to share! So excited to see the future for these two!"
"
Thanks to Leah
, she is now a super-dooper pony ! Last time I put a beginner on her, she did her own thing. This time around, she did what the rider asked her to do. And she had great patience."
"
I sorted on Blue for the first time last night and he was really good.
I've ridden him out and in the arena and he is good no matter what I do with him. Thank you so much for being so honest about him. It was a tough decision to purchase him and not be able to try him but he is everything you said."
"
I highly recommend Leah & Clay if looking for talented trainers with integrity. They have trained 3 horses for us. They do an outstanding job, they are accommodating & take excellent care of the horses."