We proudly feed Hay-Rite Alfalfa Cubes!
They are "Superior Grade" Premium Alfalfa Cubes from one source in Southern Utah. They are certified noxious weed-free and NO beetles. They are sun-cured, chopped, and cubed in the field. They are 100% Natural with NO dyes, chemicals, mold retardants, or preservatives. They are enriched with Bentonite Minerals, it increases absorption of nutrients, detoxes, and buffers the horses digestive system.


Click The Pictures For More Information About these Exceptional Products!


Our recommended and preferred Joint Supplement is Exceed 6-Way by MVP. They have an OUTSTANDING line of Equine Products! They are clinically researched, they provide high levels of key ingredients for multi-level support. Contact Leah at 307-680-5636 to learn more about their special INTRODUCTORY OFFERS on these products.
307.680.5636 or 903.647.1066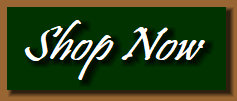 Join Our Email List!
Horse Health Care & Grooming Tips!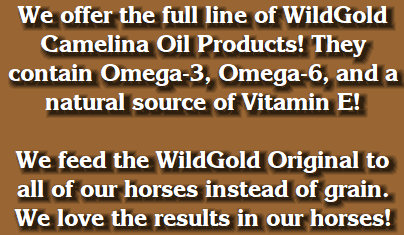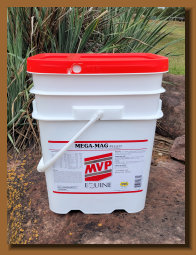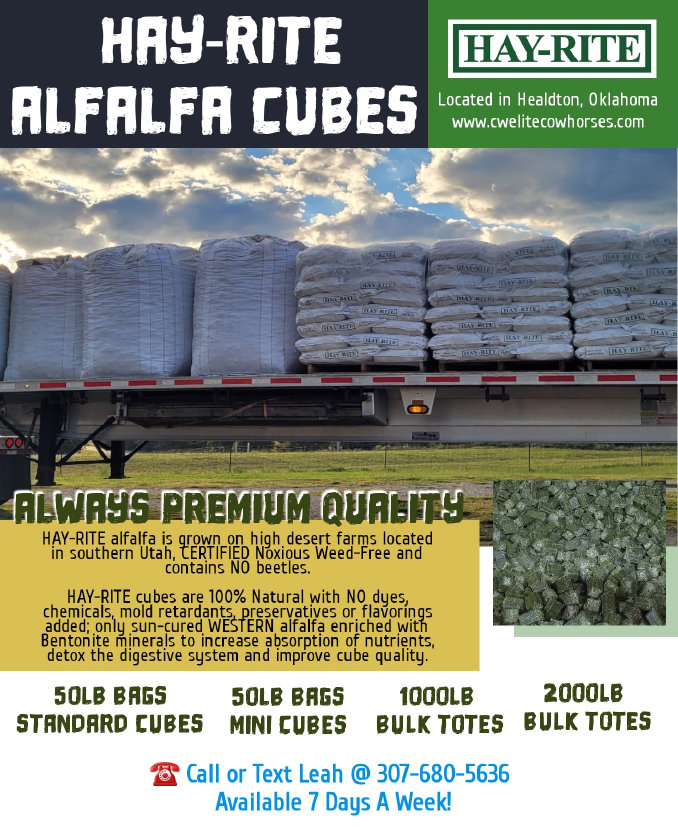 Here is a detailed look into our feeding program and the grooming products we use daily.
We are getting AMAZING results from the Enviro Equine Line of products!
Order directly from us, or click the photo below to go to www.enviroequine.com and use the Coupon Code "elitecowhorses15" to get 15% off your order today!
Optimize Your Horses Health From The Inside Out
Enviro Equine & Enviro Pet Products!
All Natural, Safe, & Made With Essential Oils!