We proudly feed Hay Rite Alfalfa Cubes, Enviro Equine Horse Supplements, Wind River Microbes, and Exceed 6 Way from United Vet Equine!

We are using Enviro Equine Grooming Products and LOVE them! We have their products in stock at the ranch!

Click The Pictures For More Information About these Exceptional Products!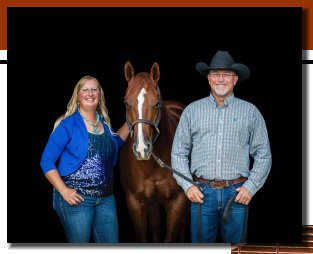 Healdton, Oklahoma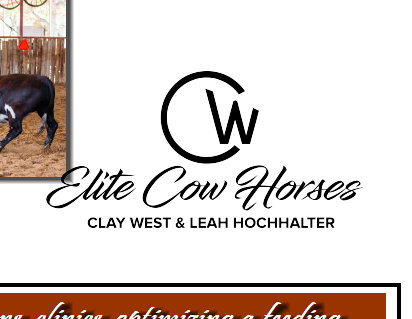 Clay West specializes in cutting, sorting, and working cow horses. Clay has been starting colts, training, and showing horses for over 30 years. His love of horses and competition began at an early age. A member of AQHA, NCHA, NRCHA, APHA, he is a USTPA, and RSNC card holding judge. He also has exhibited and trained multiple World, National, and Stock Show Finalists and Winners. He is excellent at training both the horse and the rider.
Leah Hochhalter rides, trains, and sells quality horses, with the main focus on AQHA cow horse bloodlines for ranch sorting, team penning, cutting, reining, cow horse, trail riding, and ranch versatility. She combines natural horsemanship methods with performance training to make an all around horse that you will enjoy whether you compete or ride for pleasure. She has an AAS in Equine Studies, and is also a certified Equine Massage Therapist. She is a Multiple Time State Champion in RSNC Ranch Sorting, NRHA Money Earner, and has won many Year End and Show High Points and All Around Titles in Ranch Sorting, Oklahoma Stock Horse Association Shows, AQHA Shows, and Open Shows. She has competed and taught lessons most of her life. She has started colts, trained show horses, and judged and coached youth and amateur competitors.
307.680.5636 or 903.647.1066

Leah Hochhalter, CSMT

AAS in Equine Studies, Certified Equine Massage Therapist Since 2001
NOW Booking Sessions for Equine Massage Therapy, Equine Photonic Torch Work & Bemer PEMF Treatments!

Click The Photo For More Information!